Payment Processing Terminal QuickBooks Integration
Reduce QuickBooks credit card processing fees by a simple to use payment integration. Allowing you to have the same functionality while reducing your credit card processing fees. 
The Payment Terminal for QuickBooks allows merchants to process Credit Card & ACH (Check) transactions and automatically post back the payments to QuickBooks safely and securely. 
Highlighted Features of QuickBooks Integration
Desktop Quickbooks: Simplified payment processing for QuicKBooks®: Pro, Premier, Enterprise, or Accountant. 
Real-time Posting: Immediate posting of payments Into QuickBooks®in real-time, eliminating any double entry. 
Credit Cards & ACH (EFT): Payments processing for QuickBooks® Invoices, Sales Receipts, and Statement Charges using your merchant account. 
Swiped Transactions: Compatible with most USB Card Readers, lowering the overall cost of credit card processing. 
Multiple Merchant Accounts: Manage multiple merchant accounts with multiple QuickBooks company files. 
Recurring Billing: Process invoices across all your Customer: Jobs with our Multiple Customer screen. 
Protect Your Business: Store all of your customer's credit card sensitive data in our secure, encrypted, and fully protected PCI Compliant vault storage system. 
Store Multiple Credit Cards: Save multiple payment methods for each of your Customer: Job in our Level 1 PCI Compliant Vault. 
Unlimited Desktop installations 

Easy to Use Interface. start processing immediately

Process Credit Cards In Real-Time

Unlimited Saved Credit Cards per Customer: Job 

Immediate Posting of the Payments in QuickBooks 

Multiple Invoices per Customer Transaction 

Pay Invoices, Statement Charges, and Sales Receipts 

Save Full Contact Info for Each Saved Credit Card 

Full Customer: Job QuickBooks integration

Monthly Billing of Invoices and Statement Charges 

Canadian QuickBooks Support

Multiple MID per QuickBooks File Support 

Desktop and Server Installations 
QuickBooks Compatibility list for payment terminal
Desktop Operating System Supported: Win 7. 8, 8.1 and 10 

Server Operating System Supported: Windows Server 2008 SP2 or later 

QuickBooks Supported: QulckBooks® 2009 or later 

U.S. & Canadian Editions (including 2016) 

QuickBooks® Pro 

QuickBooks® Premier 

QuickBooks® Enterprise Solutions 

QuickBooks® Accountant 

QuickBooks® for MAC supported with a Windows emulator like VM-Ware or Parallels. 
Payment Integration for QuickBooks POS (Point of Sale)
The payment integration for QuickBooks Point of Sale allows you to process from QuickBooks® Point of Sale to your merchant accounts and save money.
Highlighted Product Features
Priced Right: Simplified subscriptions are a very attractive offer to merchants who are already dealing with various other fees and charges. 
Level 1 PCI Compliance: Level 1 PCI Compliant solution for your merchant data and processing requirements. 
Credit Card Processing: Payments processing for QuickBooks® Point of Sale and use our credit card merchant account to save on fees.
Swiped Transactions: Compatible with most USB Card Readers, lowering the overall cost of credit card processing. 
Works with QBPoint of Sale: Works with QBPOS® versions 10, 11 & 12 and keeps the same workflow to increase your productivity.  
Protect Your Business: Processed credit cards, account info, and sensitive data is on our secure, encrypted, and fully protected Level 1 PCI Compliant vault processing center.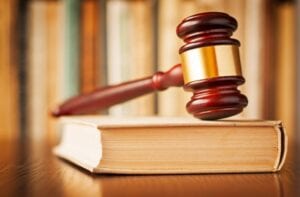 The Rules have changed and now lawyers & attorneys do not need to limit the amount they take by card…