The Problem for SAAS Companies
When a customer pays with a card they are going to choose the card that gives them the most rewards. The higher the rewards a card offers the more it costs the business in processing costs. Many SAAS businesses end up paying high processing fees, not because customers need to pay with a credit card but because they can.
Customers prefer credit over debit because of rewards and points
Most Credit Cards have much higher processing costs than debit
The higher the rewards the higher the processing cost to the business
From the Customer Perspective
The majority of us tend to use a high reward credit card when given the option to pay with credit or debit cards. Even if you have the money in your account, you can collect points and avoid any interest by paying off the bill at the end of the month. If someone told you that there is a fee for a credit card but no fee for debit you would most likely use debit. That is unless the rewards outweigh the fee.
The Solution: Eliminate Credit Card Processing Fees while Incentivizing customers to use debit vs credit
Our solution passes on the fee to the customer for a credit card, while offering a no-fee option of debit. The business pays Zero Cost on Credit Card processing and only on debit. For personal debit the business pays 1% + .25 per transaction.
Pay 0% Credit Card Processing Fees
The solution allows businesses to accept credit cards and pay 0% credit card processing fees.
Customer Friendly No Fee Debit Option
Incentivize customers to pay with debit card reducing overall processing costs significantly
Turnkey 100% Compliant Surcharging Solution
We handle the process of registration and other rules for surcharging to make sure your business is covered.
Turnkey 100% Compliant Surcharging Solution
In order to surcharge you have to follow the rules set by the card brands. Our solution takes care of the whole process to make sure your SAAS business is covered.
How its presented to customer
As you can see below the customer is automatically notified of the fee. The solution is also set up to cover all compliance for surcharging to keep the SAAS company covered.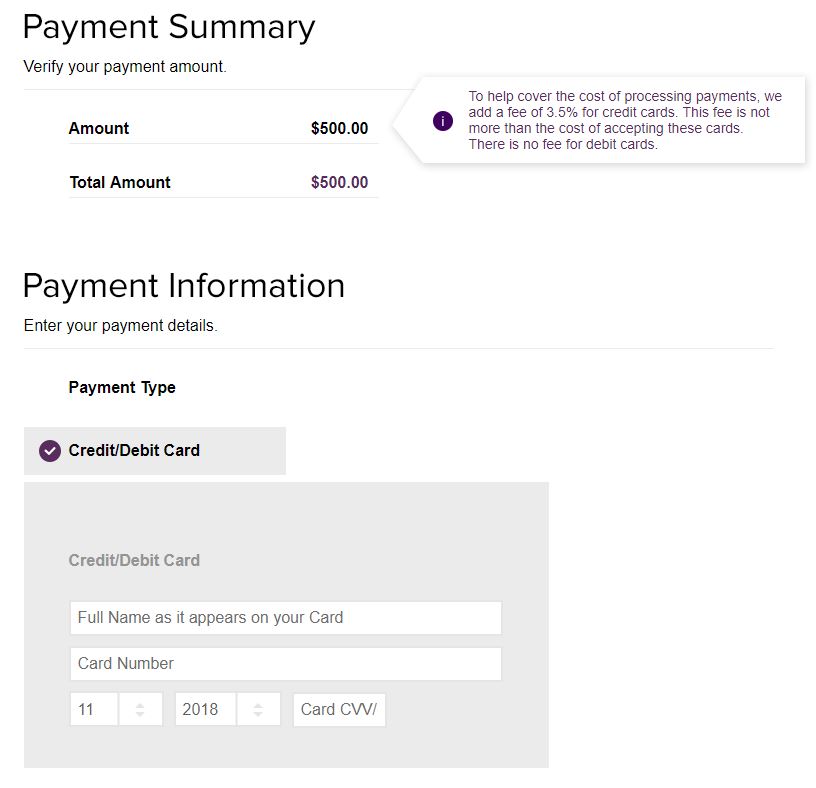 Pay 0% on all credit card transactions Our surcharging solution keeps you 100% Compliant, ready to accept credit cards without any equipment requirements The surcharge passed onto your customers who choose to use a credit card. The customer is only surcharged on credit card, no surcharge fee on debit. Business pays 1% +.25 cents on personal debit.