One of the most effective ways to improve your operation is to perform a self-audit, carefully assessing each area of the business to see what's working… and what's not. Consider five specific areas where a self-audit may be impactful.
5 Areas to Audit Your Business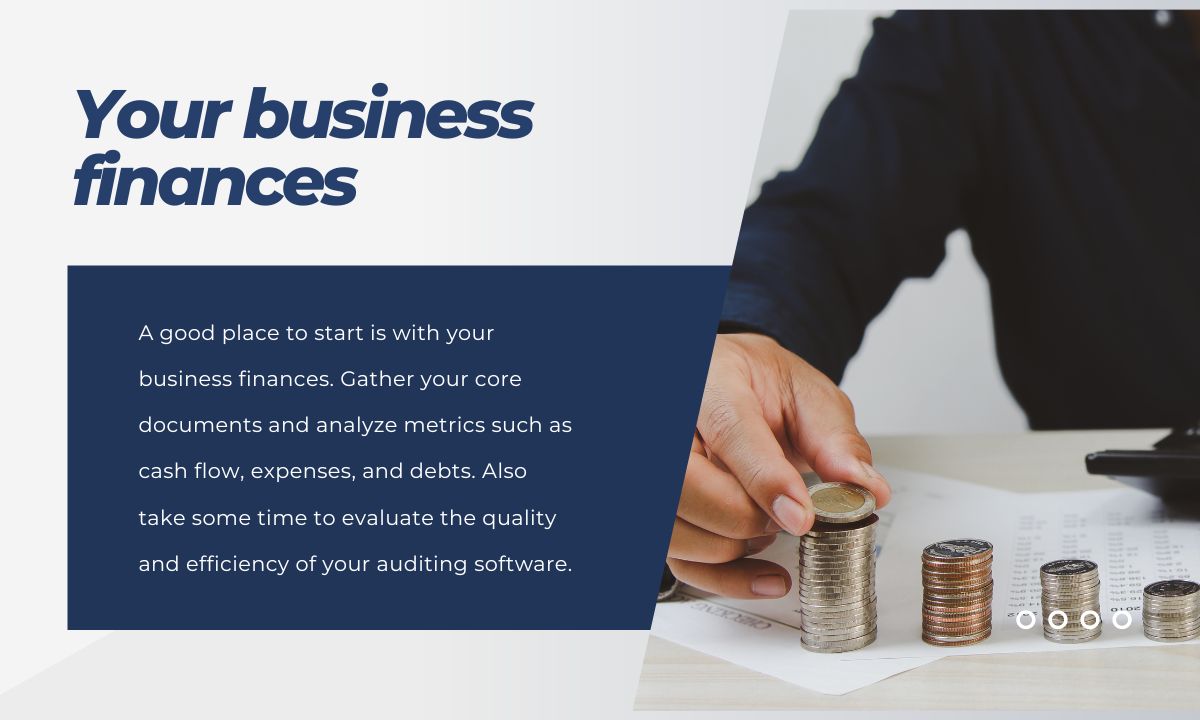 1. Your business finances.
A good place to start is with your business finances. Gather your core documents and analyze metrics such as cash flow, expenses, and debts. Also take some time to evaluate the quality and efficiency of your auditing software.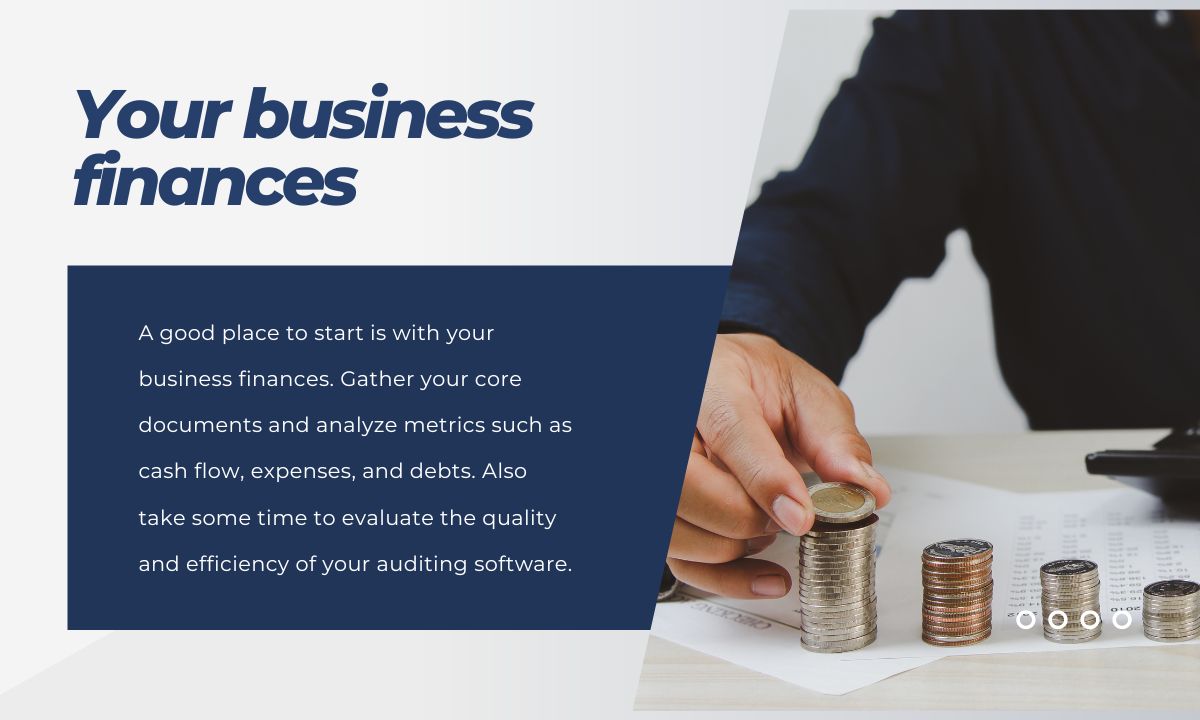 2. Your supply chain.
It's also a good idea to audit your supply chain for bottlenecks and inefficiencies. A good audit can help you ensure compliance, reduce costs, and future-proof your business against possible supply chain disruptions.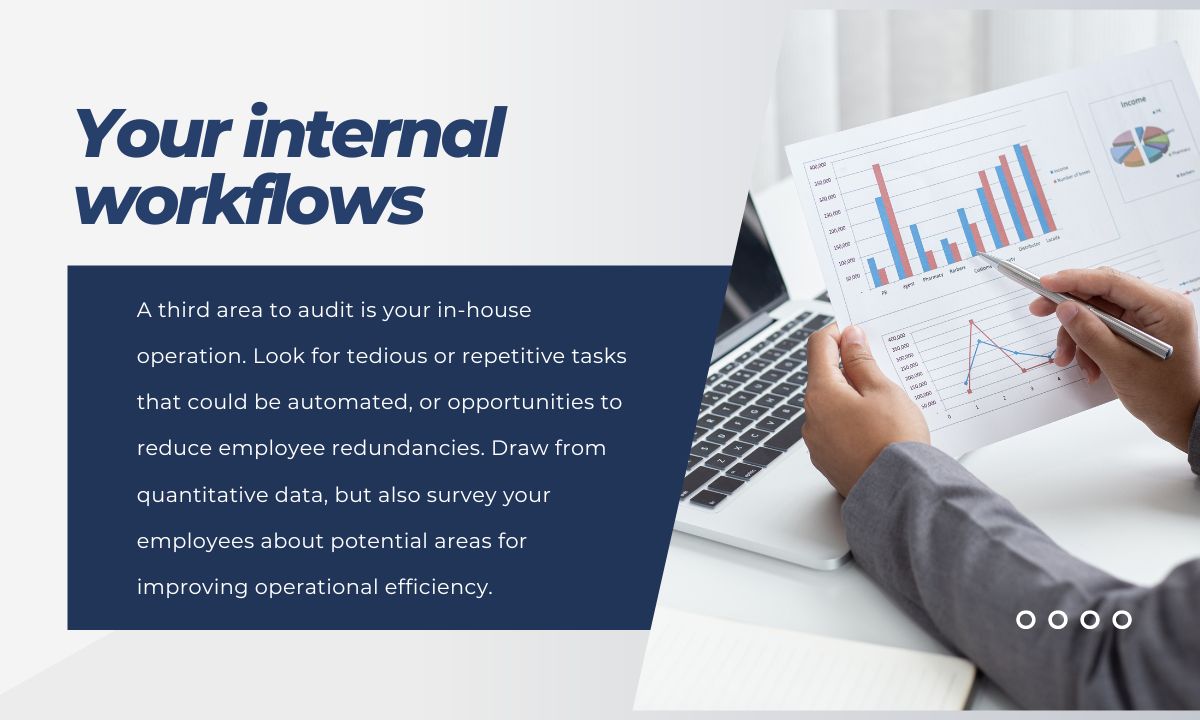 3. Your internal workflows.
A third area to audit is your in-house operation. Look for tedious or repetitive tasks that could be automated, or opportunities to reduce employee redundancies. Draw from quantitative data, but also survey your employees about potential areas for improving operational efficiency.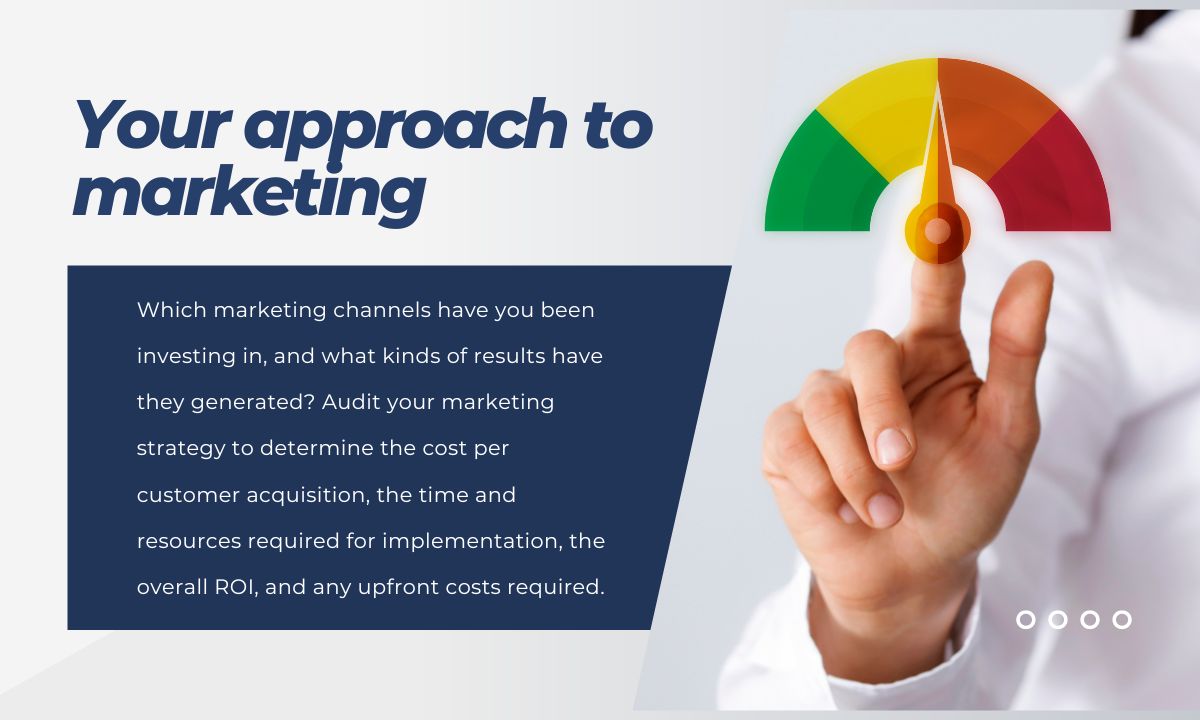 4. Your approach to marketing.
Which marketing channels have you been investing in, and what kinds of results have they generated? Audit your marketing strategy to determine the cost per customer acquisition, the time and resources required for implementation, the overall ROI, and any upfront costs required.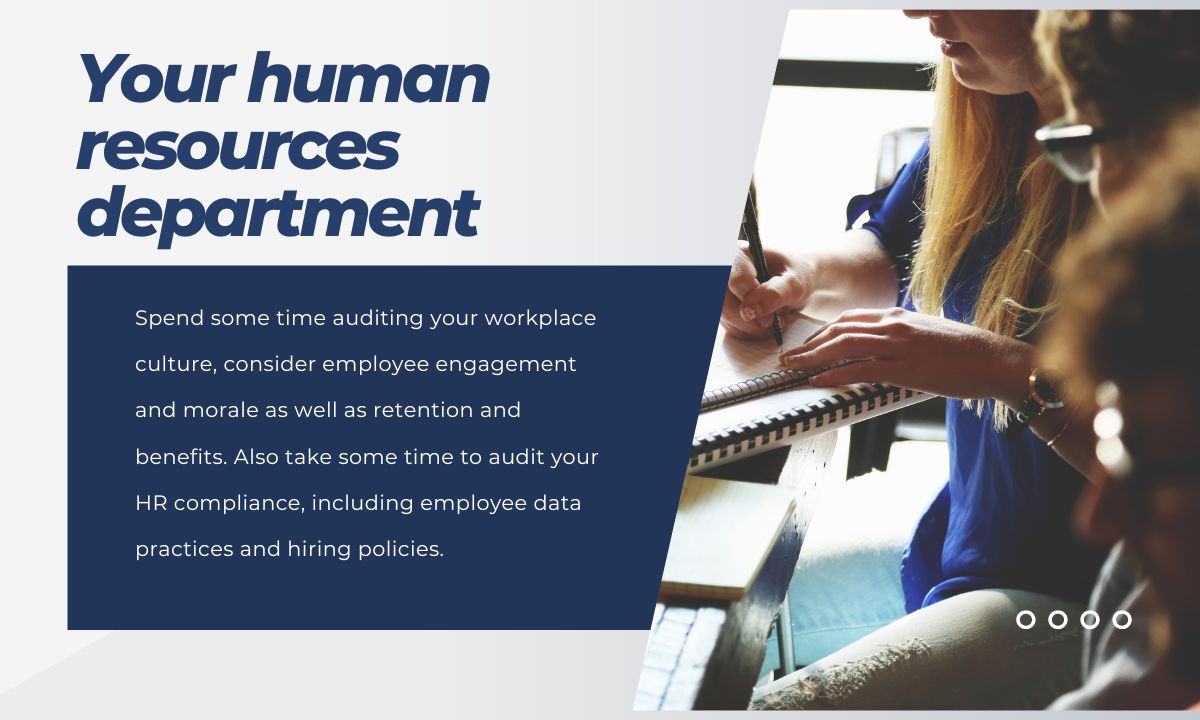 5. Your human resources department.
Spend some time auditing your workplace culture, consider employee engagement and morale as well as retention and benefits. Also take some time to audit your HR compliance, including employee data practices and hiring policies.
Take Stock of Your Business Needs
It's crucial for business owners to pause, reflect, and consider opportunities to improve efficiency and promote growth. If you determine that you need financing to help open up your cash flow, or to make strategic investments, reach out to our team at BNC Finance.

5 Reasons you should replace business equipment before it breaks Using equipment to the end of its life cycle has…
Read More