Construction Drone Applications
Today, drones have been bringing great assistance to construction industry operations. Read on and determine how such technology creates an impact on the improvement, communication, and management of Construction projects.
Building Review
Visibility of the building's roof for determining its condition and assessing any defects are necessary for most building surveys. Accessing the roof can be costly and time-consuming as it involves erecting a scaffold and using a ladder or cherry picker. Time, money, and safety risks are reduced with the help of small drones.
Construction Site Inspections
Since it can be dangerous to carry out construction site inspections, recording drone footage in HD can regularly cover larger areas, reduce risk, and save time. This can be done from the safety of the site cabin to be sent to project stakeholders.
Health & Safety Introductions
Health and Safety introductions can be done in real-time and risks can be shown by using a drone. Through this, site managers can induct moving vehicles, cranes, or active excavation areas, to name a few. Each demonstration would specifically outline the risk relevant to that site and, in return, reduce injury or accident risk.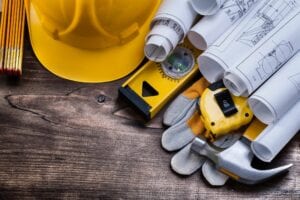 Construction Industry Solutions Equipment Financing Programs Attachment Only Financing Program Our new & used construction attachment-only financing program allows you…
Read More
Maintenance Checkups
High-up structures include roofs, towers, bridges, and scaffolding. Either the planned or reactive maintenance inspections on these can often result in costly access arrangements and site personnel working at height. Reducing risk and cost, an easier and quicker way of inspections can be made possible with the aid of a drone.
Construction Job Progress Reports
Analyze the construction site developments to make sure they are on track with the project timeline. Monthly progress reports can be prepared by taking multiple photographs of various areas of the site. No longer do they need to be on the site daily to take pictures. This allows project stakeholders to have better insights into the project's progress.
Photography for Marketing
Presenting impressive photographs makes great marketing material. It is essential in promoting the business, especially via social media. This can be done as drones can capture 4K HD photos and videos from different angles, covering the real scale and size of projects.
Live Virtual Streaming
Real-time updates are needed when carrying out high-risk work onsite. The good thing is that Utilizing First Person View (FPV) technology with using VR glasses (optional enhancement), allows a drone camera to stream real-time HD footage to the project stakeholders or project team.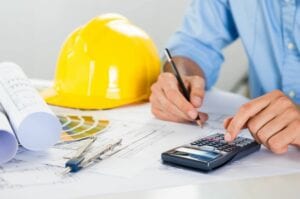 The Rules have changed & Construction businesses are no longer penalized for accepting credit card.  PAY 0% TO ACCEPT CREDIT…
Read More
Site Logistics
With the ever-changing movements on construction sites, drones can deliver real-time updates of potential issues and risks. This lets key decision-makers to always be informed on the developments.
Laser Scanning
Accessing a suitable location can be difficult for a surveyor. Through laser scanning from drones, crucial information such as exact detail of topography, cityscapes, and buildings can be captured.
Thermal Imaging Documentation
Engineers and surveyors record aerial thermal imaging to measure potential heat spots and cold spots for identifying and repairing building defects.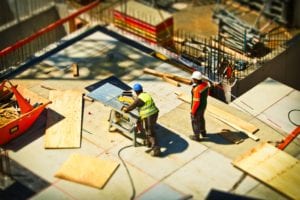 The construction industry is embracing the technological advances and taking advantage of how it can enhance productivity and help track…
Read More