The architects and people in the construction sector are making the best use of drones. Drones allow construction project managers to collect data in real-time while monitoring what is going on site. These are used to take pictures that are rendered to convert into 3D images. The drones in this industry have helped take aerial photos that help with site planning, progress tracking, job site risk/mitigation, and communication. With this, construction companies are able to reduce expenses significantly by adopting new construction drone technology. Construction businesses can easily acquire the necessary equipment through a construction drone financing program. They can also outsource the work through drone service companies. 
Commercial Drone uses in the Construction Industry
Aerial Building Review: For surveying various parts of buildings from roofs to scaffolding and other hard to reach places.
Inspection of Construction Sites: As the size of a construction site increases the more it makes sense to use drones for a construction site inspection. Commercial drones can quickly inspect large construction sites. They also reduce liability from the risk of the human person doing the inspection.
Health and Safety Demonstrations from Aerial Drone Perspective: Drones can be used to present safety demonstrations with live sites without putting the audience in danger of moving objects and equipment.
Construction Drone Marketing Material Development: Drones can be a very effective marketing tool for all types of construction related businesses. From general contractors to subcontractors. Aerial photography and videography is very impressive and implementing before and after pictures of projects.
Thermal Imaging and Laser Scanning of Construction Sites: Thermal imaging can be used by surveyors to find potential building defects and reduce liability by avoiding disasters. Laser scanning can be used for mapping out the topography of construction sites.
Commercial Drones for Agricultural Industry
The use of drones in agriculture has increased significantly. The technology has increased agricultural yields and production while reducing farm expenses. Drone technology allows farmers to identify what part of crops have specific issues. If the crop has a insect problem they can identify what parts are having the problem. Then they only need to spray that area. Saving on pesticides and increasing productivity. No longer do they need to drive a tractor through the crop damaging plants along the process. Commercial agricultural drones are also used in large agricultural areas to find empty spaces, locate the crop locations as well as reach a specific point. Farmers and Agricultural service companies can take advantage of agricultural drone financing options that allow them to acquire the new technology without a large upfront expense. 
Benefits of Agricultural Drone Spraying
Crop Spraying By UAV provides a wide range of benefits to farms and ag-related businesses.
Reduction of Labor Costs
Reduction of wasted chemicals
Improved access to crops at certain seasons
Higher Yields translating into increased revenue
Ag Drones provide a wide range of spray applications
Not only do Agricultural drones spray pesticides they have the ability to spray a wide range of applications. Even organic crops can benefit from commercial drone technology
Applying Fertilizer
Spreading Seeds
Insect Dispersion
Application of Pesticides
How much do Agricultural Spray Drones Cost?
When it comes to the latest cutting edge technology most agricultural drones start at around $15,000. They can easily go above $30,000 with features and training needed to use. Ag businesses can avoid the large out of pocket expense by taking advantage of commercial drone financing and leasing programs. 
Logistics Businesses Drone Uses
Cost Benefit Analysis of Agricultural Spray Drone Agricultural spray drones are becoming increasingly popular in the farming industry as a…
Agriculture Drone Financing BNC Finance offers a range of financing and leasing options for these and other agricultural drones used…
Technological advancements are bringing a revolution in every field of life, and agriculture is also a field that has been dramatically…
Commercial Drones are currently being tested by many top eCommerce stores as a future option for fast delivery to customers. Many large shipping companies are also testing these opportunities Commercial Drone delivery services will also play a huge role in emergency cases, when patients need medication or other items. 
Drone as Service companies is a new rapidly growing business opportunity
Businesses have several options when it comes to adopting drone technology. In order to acquire the drone they would need to either purchase outright or apply for commercial drone financing. Business could also outsource the drone services through a drone as service company. The drone as service market is expanding exponentially due to the increased demand and upside of utilizing drone services. Drone service companies charge 100s of dollars an hour to companies and the companies pay it because it outweighs the alternate options of having the services completed.  Many new drone as service companies are taking advantage of commercial drone financing programs to increase their drone fleet and service options to businesses. 
Do you work with Businesses?
Earn income while providing your clients with the Access to Capital they need to grow their businesses
Photo & Video Production Drone Uses
Drones are an effective way for the media to reduce danger and risk while improving their coverage of events.  In large protests, gathering and seminars, drones help take pictures, record videos and even live stream the programs. Thus they help people improve their tasks in short time while minimizing risk in dangerous situations. The technology also opens up new business opportunities for Photography and Video production companies. Now they can purchase a drone to produce high quality footage. In the past for aerial photography and videography a helicopter was needed. Drones also open up opportunities to deploy in locations that a helicopter is not available. Such as from a boat in the middle of the ocean. 
Emergency Services Drone Uses
We know that it is hard for people to reach a certain location in emergency cases. So the drones are used deployed for this purpose. For example, to provide emergency medical service, relief aids and such other things, the use of drones has improved productivity. People get timely support and medical assistance when needed the most. Commercial Drone Financing can be implemented by businesses that deliver essential needs to patients, such as medication and first aid kits. 
Oil, Gas and Electric Industry Drone Uses
Engineering companies are also using the drones. They have in fact improved productivity to a great extent. In large transmission lines, the drones are used for detecting issues and repairing them. Reducing the probability of fires or explosions.  In oil fields, the drones are commonly used where people cannot reach with ease. The drone technology is reducing expenses for these industries because they no longer need to hire as many employees. The drones can fly down a pipeline and see if their is a leak. No longer do they have to pay someone the long hours to walk down the pipe and inspect it. All though some jobs are being replaced it brings new opportunities to the industry. Oil field service companies are adopting the technology and many businesses need to hire employees to fly the drones. The new technology can easily be adopted through a commercial drone financing program.
What type of financing does your business need?
Commercial Drone Use for Environmental Monitoring
Climate change has become a huge risk. Wildfires, typhoons, floods and such as other disasters are controllable with the help of drones. Experts send drones to take aerial photos and see the current status. In order to preserve the trees and forest, drones help locate where wildfires are.  Minimizing the dangers of first respondents. 
Telecom Industry Drone Uses
There is no doubt that the application of drones for internet connectivity has helped the world to a large extent. Many telecom companies use them to inspect towers and other equipment. Drones can be used to increase the reception in certain areas that do not have signal.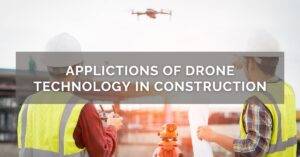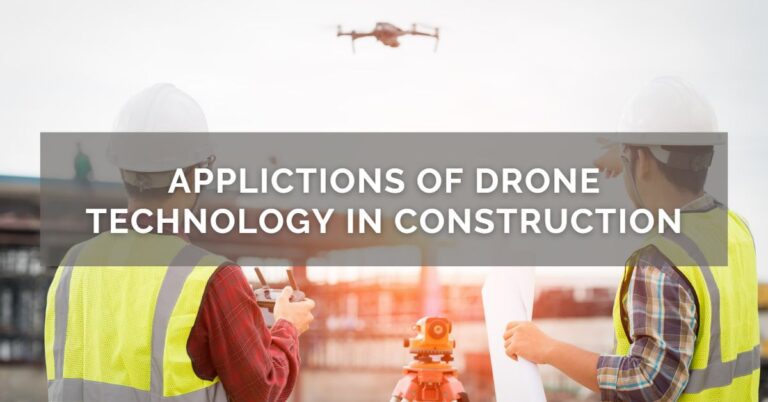 Construction Drone Applications Drones started as a weapon for the military. Slowly, they found their way into civilian life and…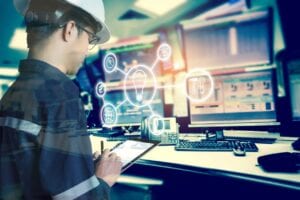 How Commercial Drones are Revolutionizing Civil Engineering Business With technological growth in commercial applications, drones are growing in several industries.…
A few of the industries we serve
Drone Specific Financing Programs