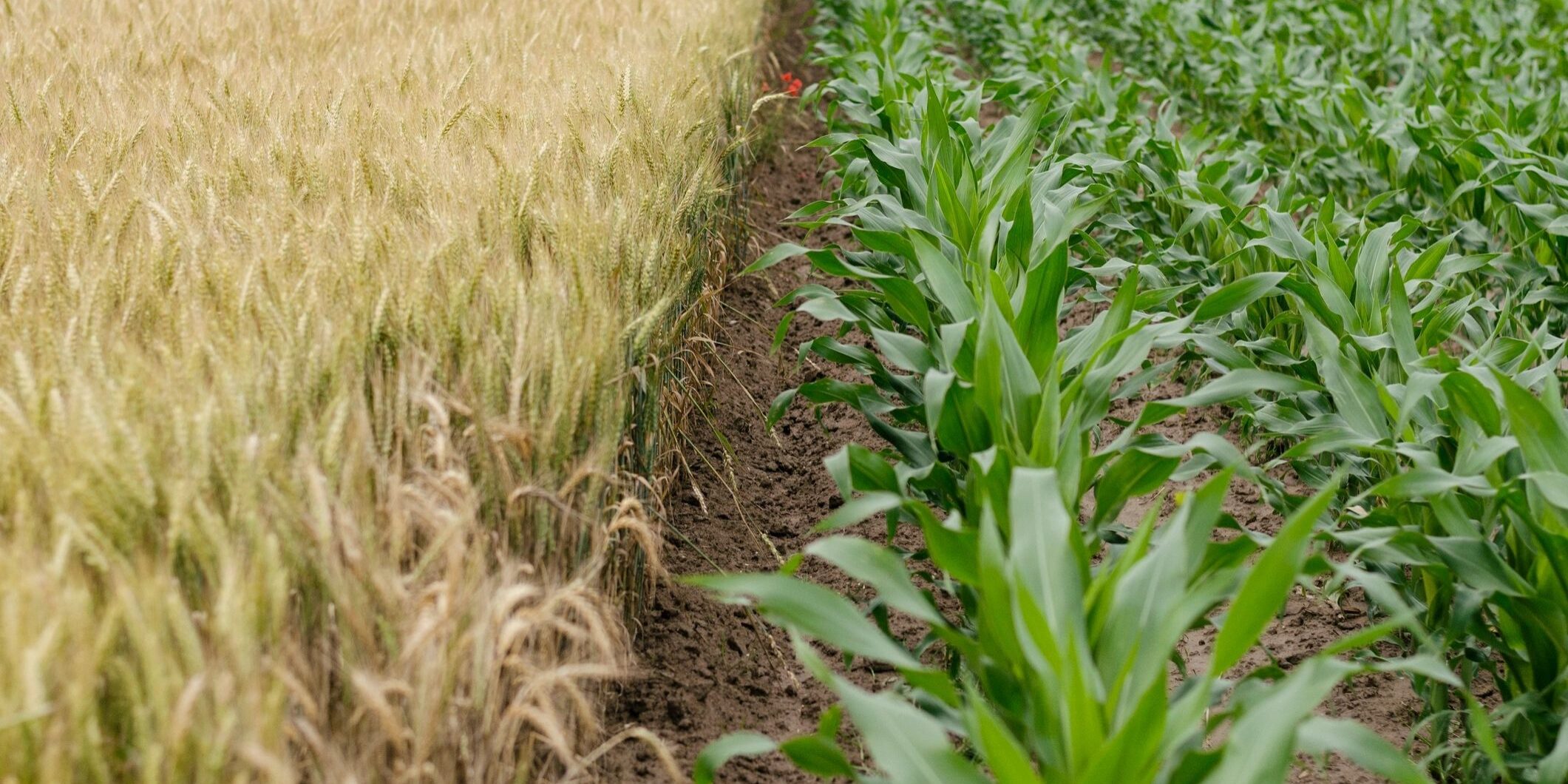 Closing the Gap: Expert Insights on How Drones are Bridging Supply and Demand in Aerial Applications
In a recent interview, the President of Agrispray Drones, Taylor Moreland, discussed how drones are transforming the row crop industry by bridging the gap between supply and demand for aerial applications. Moreland highlighted how drones translate to an immediate return on investment for farmers, thanks to their ability to provide more efficient, accurate, and cost-effective crop spraying services.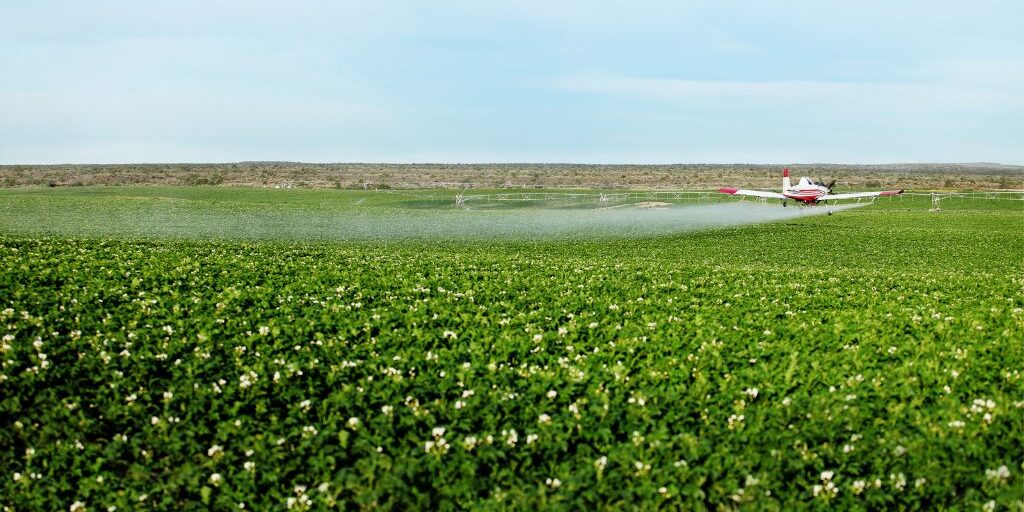 Can you tell us about the history of aerial applications in the row crop industry?
Before drone technology, the row crop industry relied heavily on aerial applications through crop dusters, typically contracted out. However, this approach presented several limitations for farmers, particularly during busy seasons when the supply of crop dusters was limited. Scheduling for crop dusters could also take extended time frames, making it challenging for farmers to spray their crops promptly and efficiently.
Additionally, crop dusting was often expensive, making it cost-prohibitive for many farmers. These limitations drove the need for a more efficient, accurate, and cost-effective approach to aerial applications, which drones have been able to provide.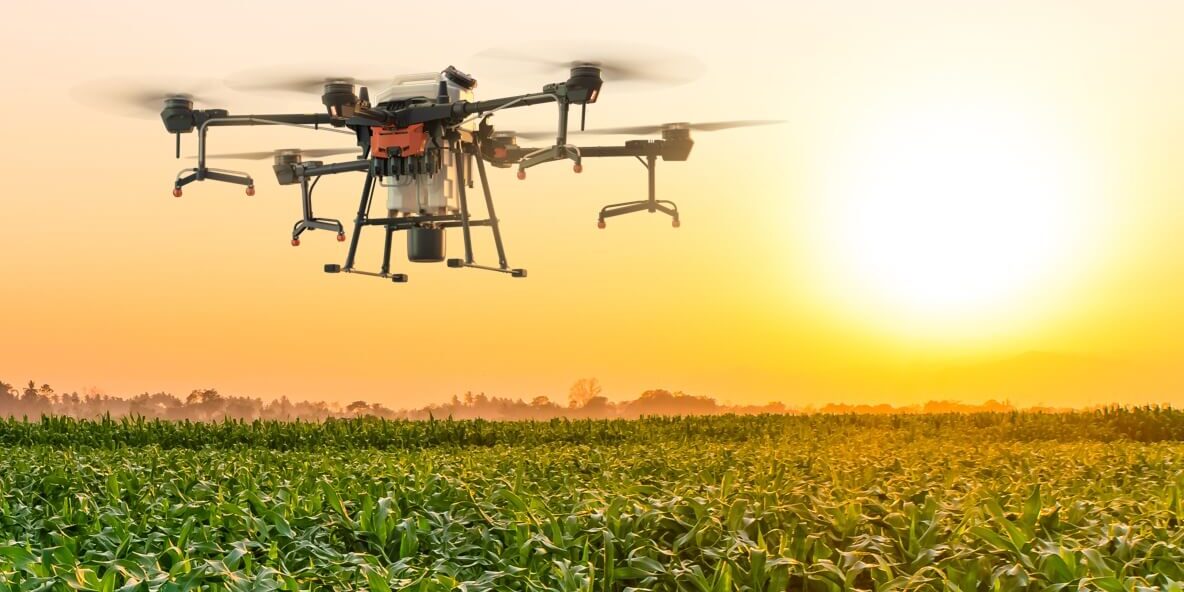 How are drones helping row crop farmers bridge the supply-demand gap for aerial applications?
So, what drones allow for us to do is it's a two-fold what we have in the row crop industry is a supply-demand gap; you know, demand for Aerial Application it's high during peak season, and the supply of Pilots isn't enough to meet the demand and some areas don't have any Pilots at all.
Farmers can bring aerial application services In-House.
Drones are helping to bridge the demand gap for row crop farmers by allowing them to bring aerial application services in-house rather than relying on crop dusters. With a lower barrier to entry, farmers can purchase drones at a more affordable cost and operate them independently without contracting out to crop dusters. This approach gives farmers greater control over their aerial application services, allowing them to spray their crops efficiently and accurately when needed.
Additionally, by using drones, farmers can reduce the risk of potential delays associated with contracting out, resulting in more timely and efficient Application of their crops.
Farmers can use drones to offer services to other farmers.
The supply gap in the aerial application industry is being closed by the increasing use of spray drones. Traditional crop-dusting planes typically cover a large service area to generate enough revenue to cover the cost of the plane. However, spray drones can provide localized services and are much more cost-effective, making it possible for farmers to bring the service in-house and offer aerial application services to others in their area.
UAVS and Drones enable farmers to perform aerial application tasks on their crops with increased efficiency and precision. Moreover, they can leverage their drones to provide services to neighboring farmers, creating additional sources of revenue for their business.
How Drones are Closing Gap for Farmers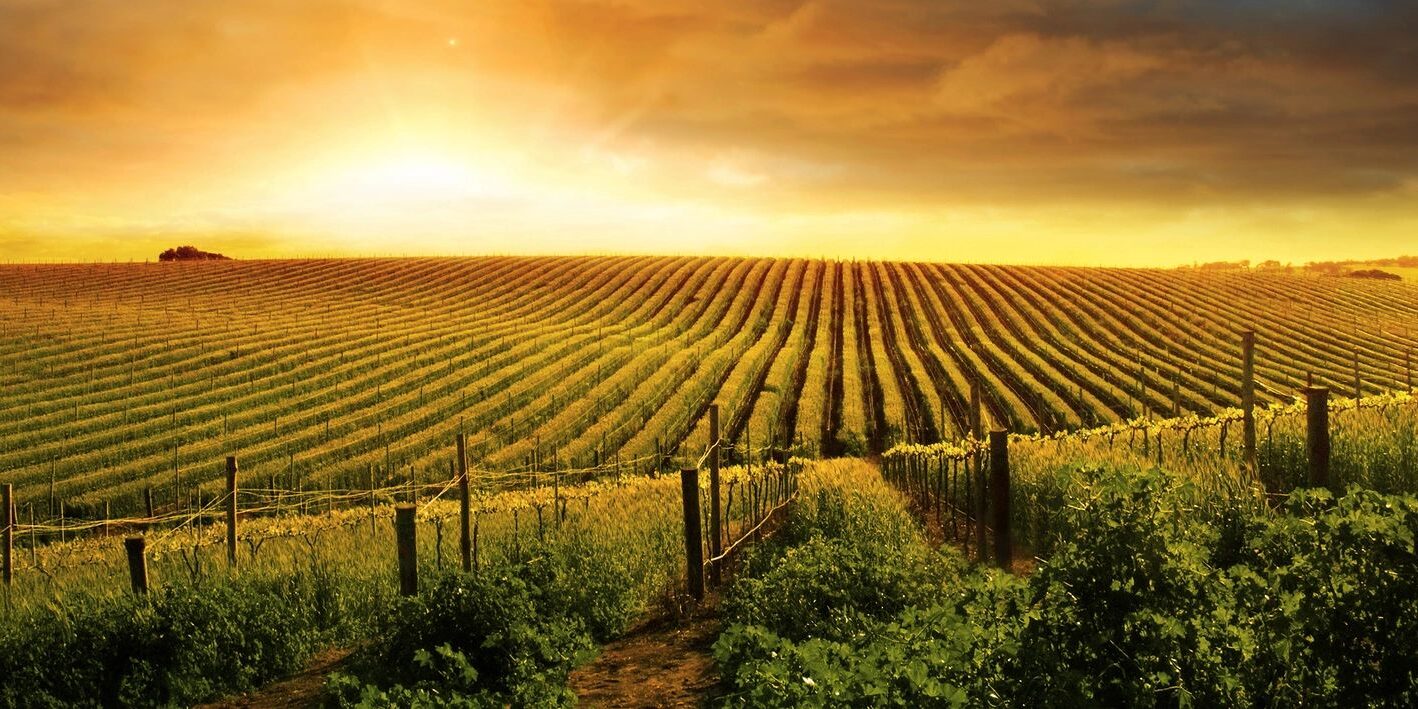 How are Drones increasing Yield Response for Row Crop Farmers?
Drones are helping to increase ROI in the row crop industry by improving the yield response of farmers' crops. With new fungicides becoming increasingly effective at targeting specific diseases and pests, the timely and efficient Application of these chemicals is crucial to maximizing yield potential.
By using drones, farmers can apply fungicides more rapidly and with greater precision, leading to improved yield response compared to traditional crop-dusting techniques.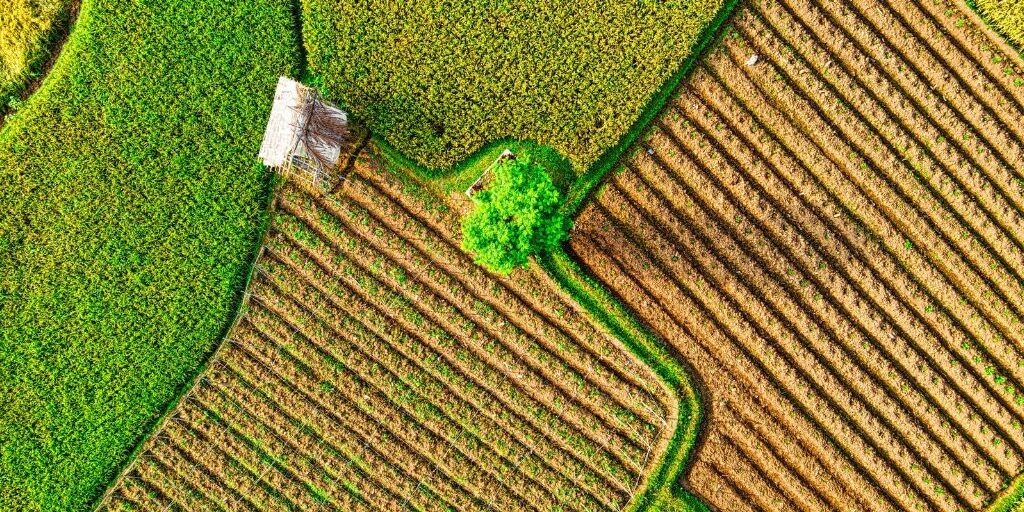 What other advantages do drones have over crop-dusting planes when it comes to crop dusting?
Aerial Application of crops has long been an essential aspect of farming, but traditional methods of crop-dusting using airplanes can pose limitations in specific scenarios. Drones are increasingly used for aerial Application in fields with advantages over crop dusters, particularly in small fields, fields surrounded by trees or power lines, and fields with a high degree of terrain change that traditional aircraft cannot safely cover. Drones are more maneuverable and can fly at lower altitudes, allowing for more precise and targeted Application of chemicals.
Additionally, drones can provide farmers with real-time data and images of their fields, allowing them to make more informed decisions about applying chemicals and other interventions.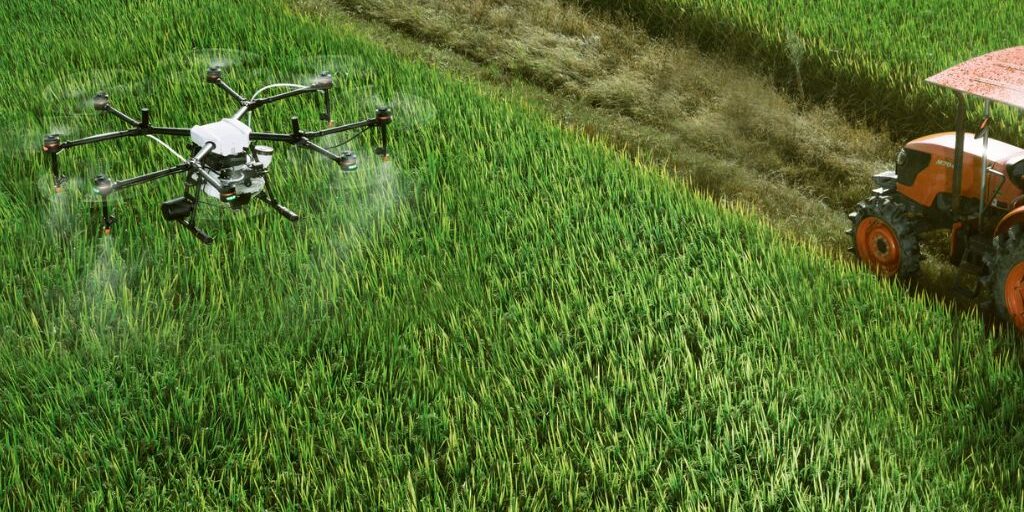 Cost of Spray Drone VS Crop Dusting Plane
The DJI T40 drone offered by Agrispray Drones is an example of a cost-effective solution for aerial Applications in the row crop industry. With a total startup cost of less than $50,000, the DJI T40 is a much more affordable option compared to traditional crop dusting planes that can cost upwards of $1,000,000. This lower barrier to entry makes it possible for more farmers to bring the aerial application service in-house and benefit from the advantages that drones offer, such as precision targeting, real-time data and images of fields, and improved ROI through increased yield response.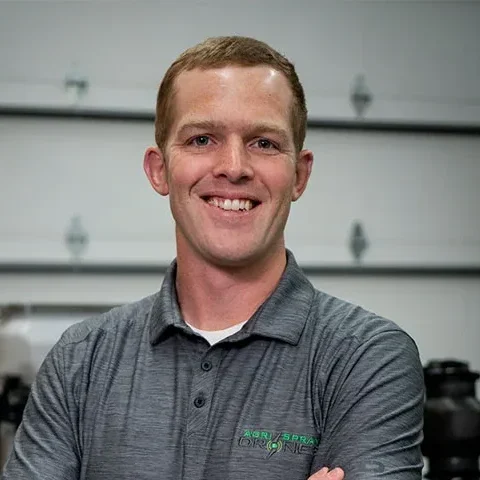 Taylor Moreland - Owner - Agri Spray Drones

Drone Industry Newsletter
Our newsletter provides valuable insights, news, and updates on drone regulations, technology advancements, and business developments in the industry.
Harnessing the Power of Drone LiDAR for Land Surveying: Insights with Harrison Knoll with Harrison Knoll, CEO of Rock Robotic…