OmniCommerce Business Solution
These days everyone understands the importance of selling products online. As convenience becomes more important to consumers so does the need to take your Retail business Online. OmniProcessing increases customer retention by providing customers multiple ways to pay for your products. This is why you should set up an online eCommerce Business.
Start Listing In-Store Products Online
Cloud-based multi-channel retail management solution for small to medium-sized businesses. Embrace the power of the future. Now. Introducing a truly customizable cross-platform point of sale system.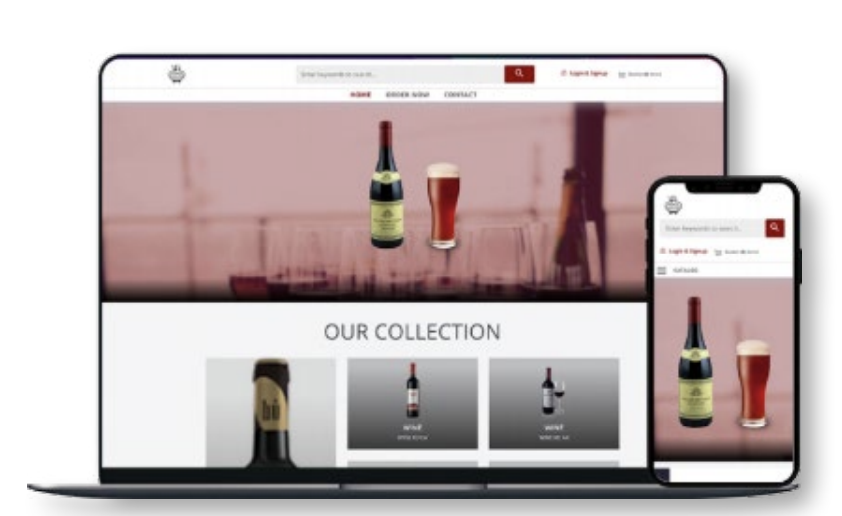 Template Based Online Ordering
You can easily customize the template to match your business needs and brand identity. Allowing you to create an online eCommerce business that aligns with your brand identity.
Set up your Online eCommerce Business
Manage Vendors
Manage your vendors by having all the supplier information in one place, in the absence of a vendor management system, storing and retrieving data might prove to be tough, because you may be dealing with multiple vendors for multiple projects at the same time.
Customer Relationship Management
Manage customers with ease. With our loyalty program, they'll keep coming back for more. Any allergy information, discounts, or special notes will be shown to the customer as they are added.
Wholesale & B2B Integration
One solution can integrate your wholesale and retail channels. Easily Create customized pricing lists for your various customer payment channels. Offer custom pricing specific customers or categories.
Wholesale Pricing
Offer different pricing for wholesale customers
Large Quantity Discounts
Offer large quantity discounts to specific customer channels
Pay 0% in Credit Card Processing Fees
Compliant Surcharging solution gives you the ability to pass on the fee when the customer pays with a credit card. Allowing you to accept credit card on wholesale transactions without paying the processing fees.
Enhanced Reporting for Sales, Inventory or Vendors
Segment, sort and filter reports by any field. Built-in reports for EOD sales, hourly sales, customer management, top-selling items, etc. You can also track sales by terminal if you have multiple terminals.
SCHEDULE A FREE DEMO TODAY
What are price comparison engines? Price Comparison shopping engines are websites that collect pricing data from participating retailers. Then display…
Read More