Selling a house can sometimes be very daunting. People come into the home, they don't know where to put their furniture, they don't know how to make it look beautiful and they want to make sure the home is presentable before they put it up for sale.
Thanks to professional home stagers - they help to arrange an empty room or space and create an ambiance to increase the value of a home.
2019 Home Staging Facts by National Association of REALTORS®:
40% of agents cited that a staged home can positively affect the buyers' choice.
28% of sellers' agents confirmed they staged all homes before listing them for sale and only 13% chose to stage homes that are hard to sell.
83% of agents agree that a staged home made it easier for a buyer to visualize property.
If you've never hired a home stager before, you might feel a bit intimidated by the home staging process.
A lot of people think of home staging as the dramatic transformations, replacing all of your belongings with rented furniture, artwork, accessories and more. Yes, a home stager certainly can provide that service but what you may not realize is that most home staging services are actually designed to work with your items whenever possible.
Recommendations may be made to add some new items, but there are a lot of things that happen before a stager even gets to that.
What does a home staging business do?
1. Schedule A Home Staging Consultation
All of their services begin with a home staging consultation. They will meet with the client to do a full and complete evaluation of a home. The consultation must take place prior to listing the home on the market for sale and allow the owner at least a few days, from the time of consultation to scheduling the photos in order to allow the time needed to complete any work recommended.
During the consultation, a client can ask questions and recommendations. The home stager will provide a report with all the details that were discussed in the consultation. They can also provide some visual presentation of their recommendations when requested.
2. Recommend Suppliers And Trades
A home stager can also provide the names of reputable suppliers and trades that they trust, know and work with on a regular basis. If they recommend adding any items to the home, they will provide the pricing for renting as well as some guidelines for purchasing those items.
If a homeowner needs extra help getting the house ready such as packing, re-organizing and moving furniture, they can help with that too. They can bring in skilled moving specialists to help with rearranging or removing the furniture.
3. Styling Of The Home
This is the finishing touch that really helps to showcase all the hard work that's put into preparing the home for sale. This doesn't happen until all of the work has been completed. This means moving any furniture or any items around the house that need to be moved, cleaning and necessary repairs must be done before the staging happen.
If they will bring some items in to help to style the home, they will ask the owner to sign a contract outlining the scope of the work to be provided. This helps to protect everyone involved as well as set the expectations for all parties.
If you want to know how to become a home stager or thinking of starting your own home staging business, it's essential to invest in some courses, get a certification, build your portfolio and understand your target market. On the other hand, if you're looking for a professional home stager, make sure the person you will choose is professional, approachable and has a solid understanding of your expectations.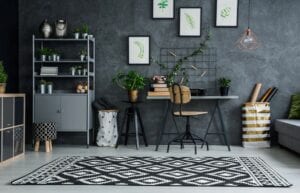 Is it a good idea to start a home staging business? If you have the passion and talent in decorating…