In this video you will see why it is virtually impossible for a business to implement a surcharging solution on their own. Most businesses that add a fee are not compliant and all it takes is one customer reporting it the card brand.
To Pass on the credit card fee, merchants must comply with the contractual rules required by the card brands
Merchants must be registered with the card brands

 

Merchants cannot apply a fee to debit

 

Merchant

s

 cannot profit off the transaction

 

The Receipt must show fee amount as a separate line item

 

The Credit Card fee and product or service must be processed as one transaction

 

There are also Certain state restrictions

 
Most common reasons merchants are not compliant
They are not registered with card brands

 

Technology cannot differentiate between debit vs credit card. Many solutions allow you to process debit as credit

 

When merchants accept a credit card, they typically do not know the cost of that card

 
Instantly Improve profit margins and stop paying expensive fees to accept credit card. Our surcharging solution passes on the fee to the consumer and you pay 0% in processing fees to accept credit cards. Some State Restrictions*
Read the full article here What to Consider with B2B Credit Card Surcharging
Read the full article here What to Consider with B2B Credit Card Surcharging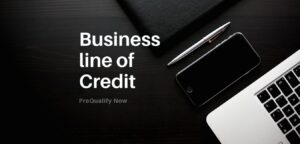 A business line of credit represents a versatile solution to meet your evolving cash flow requirements. Unlike a term loan,…
Interested in passing on the fee for credit card to your customers? Schedule a demo to go over our 100% compliant solution.
Do you know businesses that would benefit from this solution? Or do you know businesses that are not following compliance? Please click below to share.