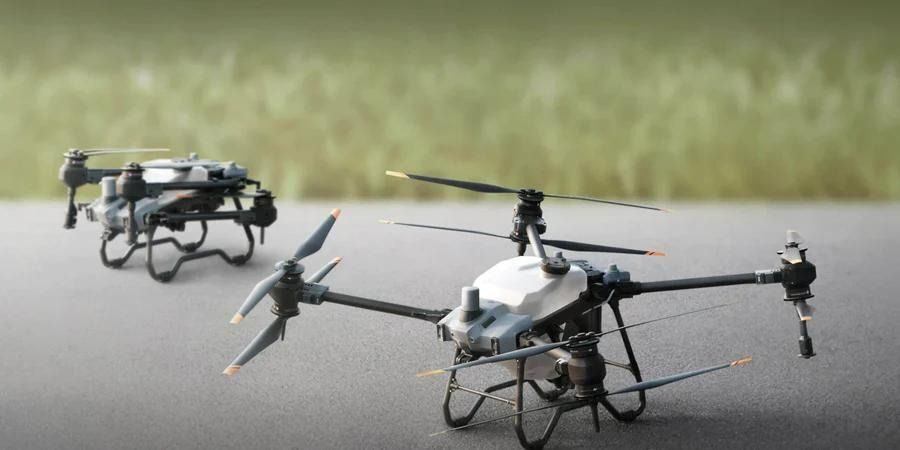 The Rise of Agricultural Drones: An Expert's Perspective
with Mehdi
Shahbazi
, President of Talos Drones
In recent years, drone technology has revolutionized the agricultural industry, providing farmers with cost-effective and efficient solutions to help them maximize their yields. In this interview, we speak with Mehdi Shahbazi, the president of Talos Drones, a leading drone technology company, about the impact of drones on farming and the future of agricultural drone technology. 
So, let's dive into this informative interview and learn more about the fascinating world of agricultural drone technology. 
Describe how drone technology is changing farming and agricultur

al

business

es?
Sprayer drone technology is transforming the agriculture business in several ways. Here are some of the key ways in which it is changing the industry:  
Cost reductions:

Spray drones reduce costs for farmers and agricultural businesses in several ways. First, they are more fuel-efficient than traditional ground-based or aerial spraying methods, using lithium batteries instead of diesel or jet fuel. This reduces the cost of fuel and also reduces the carbon footprint of farming operations. Additionally, because sprayer drones can apply pesticides and other chemicals more accurately, less material is wasted, resulting in further cost savings.

 

Labor reduction and safety:

Drones reduce the need for manual labor in farming and agriculture. One pilot can cover a large area with a DJI Agras T40 drone, spraying up to 45 acres per hour with 2 gallons per acre. This reduces the need for farm workers to manually apply pesticides or fertilizers, which can be physically demanding. Additionally, because the pilot is not in direct contact with the chemicals, sprayer drones can increase safety in farming operations. Traditional ground-based spraying methods can expose workers to chemicals and be physically risky. On the other hand, a sprayer drone can be operated from a safe distance, reducing the risk of exposure to harmful chemicals.

 

Efficiency and quality of the spray:

Sprayer drones are more efficient than traditional pesticide application methods. With GPS technology and precise control systems, sprayer drones can apply pesticides and fertilizers with high accuracy, reducing wasted material. This saves farmers money and reduces the environmental impact of farming. Additionally, because sprayer drones can operate at higher altitudes than traditional methods, they can cover large areas quickly and efficiently, improving the overall efficiency of farming operations. 

 
Overall, sprayer drone technology transforms the farming and agriculture business, reducing costs, improving safety, and increasing efficiency. As this technology continues to evolve, we will likely see even more significant changes in how crops are grown and managed in the future.  
What are the five most important services that Drones can perform for farms?
Here are five of the most important services that drones can perform for farms, including crop spraying:  
Crop spraying:

Drones can be used for precision crop spraying, allowing farmers to apply pesticides, herbicides, and other inputs more accurately and efficiently. This can reduce waste and improve crop yields while minimizing the environmental impact of farming operations.

DJI Agras T40

is the largest available sprayer drone in the market. 

Crop monitoring and analysis:

Drones can be equipped with sensors and cameras, such as multispectral cameras, allowing farmers to monitor crops' health and growth more closely. This can help identify issues such as pest infestations or nutrient deficiencies, allowing farmers to take corrective action before the problem gets out of hand.

DJI Mavic 3 M

is the latest drone that can be used for this purpose.                           

Mapping and surveying:

Drones can create accurate maps and surveys of farmland, allowing farmers to better understand their land and make more informed decisions about planting and harvesting crops. 

 

Livestock monitoring:

Drones can monitor livestock and detect any issues requiring attention, such as injured or lost animals. This can help farmers ensure the health and safety of their animals more effectively. 

 

Irrigation management:

Drones can be equipped with thermal sensors or multispectral cameras to detect areas of a field experiencing water stress. This information can improve irrigation management, ensuring crops receive the right amount of water and reducing water waste. 

 
Drones can offer various services to help farmers increase efficiency, reduce costs, and improve their crops and livestock's health and productivity. As this technology continues to evolve, we will likely see even more innovative uses of drones in the agricultural industry. 
What is the future of agricultural drone technology, and how can it be expected to evolve in the coming years? 
The technology of agricultural drones is advancing rapidly, and many exciting developments on the horizon are expected to transform the industry in the coming years. One of the main areas in which drones can see significant improvement is increased automation. While drones already have an acceptable level of automation, each year, we see advancements in this area that suggest considerable improvements in the future.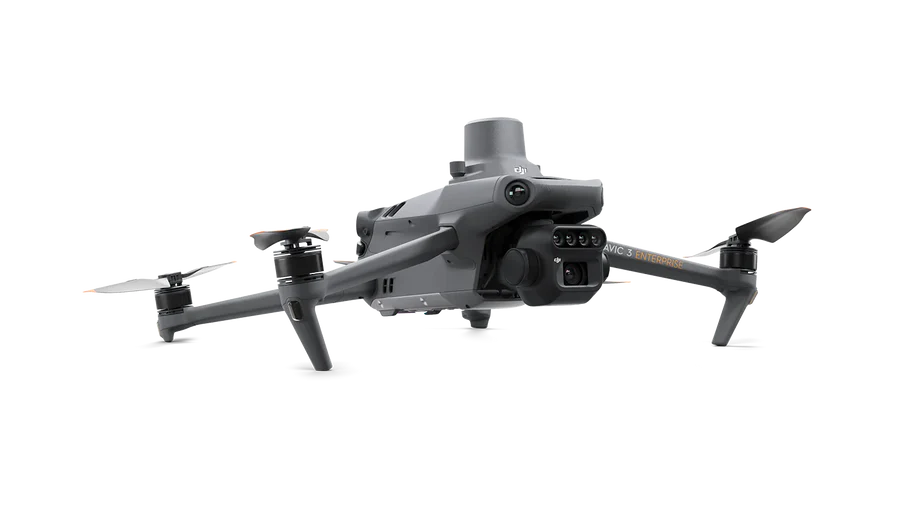 Another important area for agricultural drone technology is the improvement of sensors and imaging equipment. Recently, DJI made advancements in the obstacle avoidance sensors of their sprayer drones and added visual sensors to make the sprayer drones even safer. In addition, the new Mavic 3 multispectral drone also boasts 5-megapixel lenses, an improvement over the older version with 2-megapixel lenses. The process for obtaining licenses for sprayer drones will also become more streamlined and more accessible in the future.  
What advice would you give someone new to Agricultural drone technology or interested in pursuing a career as a drone service provider?
Obtaining proper training and certification is crucial to ensure legal and safe drone operation, as different states have varying regulations. Seek courses and training programs covering drone technology basics, regulations, and safe operating practices. At Talos Drones, we can assist you in determining the necessary licensing and provide training on sprayer drone operation.  
Starting with a small investment in equipment and services is recommended for beginners to gain experience and build skills before investing in more advanced equipment.  
Building a network of professionals in the drone and farming industries can be invaluable for finding clients and gaining experience.  
As agricultural drone technology evolves rapidly, staying current with the latest developments and advancements is essential. Attend industry events, read publications, and connect with other professionals to stay informed and remain ahead of the curve.  
Drone Industry Newsletter
Our newsletter provides valuable insights, news, and updates on drone regulations, technology advancements, and business developments in the industry.
Apply Now for Drone Financing & Leasing
Financing and Leasing Options for all the UAV Equipment your business needs
One Application to bundle together multiple vendors
UAV Hardware
UAV Software
Include soft costs such as training, shipping and maintenance agreements
Harnessing the Power of Drone LiDAR for Land Surveying: Insights with Harrison Knoll with Harrison Knoll, CEO of Rock Robotic…