Construction Drone Financing
Technological advances have revolutionized the construction industry. One of the most significant developments is the use of construction drones, which can make surveying and inspection processes far more time- and cost-efficient.
For contractors and construction companies wishing to harness this technology, there's really just one obstacle: The initial expense. Construction drones aren't cheap, but with the right financing, you can more easily access the technology you need to do your job, and to do it as expediently as possible.
Finance or Lease a Construction Drone
BNC Finance is happy to provide construction drone financing products to clients across the country. There are a number of benefits to choosing BNC for your construction drone leasing and lending needs, including:
Apply Now for Construction Drone Financing
Quick Easy Online Application, get pre-approved for the construction drone financing you need.
Drone Specific Financing Programs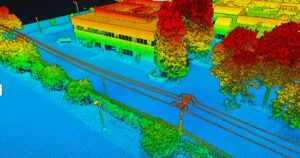 Harnessing the Power of Drone LiDAR for Land Surveying: Insights with Harrison Knoll with Harrison Knoll, CEO of Rock Robotic…