Inspection Drone Financing and Leasing
There are a number of industries that require regular visual inspections as part of their routine maintenance procedures: Insurance companies, oil and gas companies, farmers, ranchers, even public safety organizations. Drones have revolutionized the inspection process, making it much faster and more efficient to collect data or capture images via aerial scanners and cameras. Inspection drones can provide rich, accurate information in a fraction of the time that it would take for human inspectors to accomplish the same task.
The one big impediment to implementing inspection drones is the cost. BNC Finance is pleased to provide flexible inspection drone financing and leasing opportunities, making this breakthrough technology more widely accessible, no matter your industry or your budget.
Inspection UAV Software & Hardware Financing Services
Our inspection drone financing services make it possible for you to obtain the equipment you need, while still conserving funds for other capital projects or upcoming expenses. At BNC, we strive to make our inspection drone financing services as useful and as convenient as possible, which means affordable monthly payments spread over flexible loan terms.
Additionally, we are happy to provide opportunities to lease inspection drones. This will allow you to try out the latest and greatest drone equipment without a long-term commitment; at the end of your lease, you can choose to extend it, discontinue it, or even trade up for a more advanced drone.
Whether you choose to lease or finance your inspection drone, you may be eligible to deduct the cost under Tax Code 179.
Finance or Lease a Inspection Drone
Apply Now for Inspection Drone Financing or Leasing
Quick Easy Online Application, get pre-approved for the Inspection drone financing you need.
BNC Finance is a trusted partner in equipment financing, and we're happy to answer any questions you might have about funding for inspection drones. Apply with BNC Finance today.
Drone Specific Financing Programs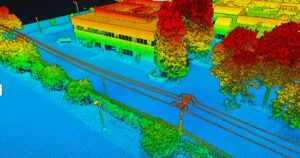 Harnessing the Power of Drone LiDAR for Land Surveying: Insights with Harrison Knoll with Harrison Knoll, CEO of Rock Robotic…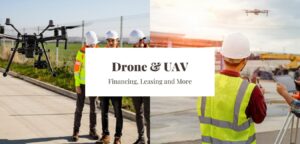 Offering a wide range of Commercial Drone Financing and Leasing solutions to various industries. Whether your a drone service provider…