Survey Drone Financing & Leasing
Drones have revolutionized the survey process, making it easy to fully assess and document large pieces of land through the use of unmanned, aerial machinery. Surveying drones can fly over land and capture important aerial data via scanners and multispectral cameras, providing richly detailed and accurate reports with a minimal requirement of time and manpower.
As such, surveying drones can significantly increase the efficiency of construction teams. The biggest obstacle to this technology is often the price point, but BNC Finance provides flexible financing and leasing options.
Survey UAV Software & Hardware Financing Services
Our survey drone financing services allow your company to purchase survey drones without the need for a large upfront investment, letting you to conserve your capital for other current or future expenses. We're here to make survey drone financing as affordable and accessible as possible, which means flexible monthly payments made over a convenient term length.
We're also pleased to provide survey drone leasing, allowing you to use survey drone equipment on a more limited basis. When your lease term ends, you can choose to extend it, discontinue it, or even upgrade to a more advanced type of survey drone technology.
Note that, whether you choose to finance or lease, you may qualify to deduct the cost of your survey drones under Tax Code 179.
Finance or Lease a Surveying Drone
Apply Now for Survey Drone Financing or Leasing
Quick Easy Online Application, get pre-approved for the Surveying drone financing you need.
At BNC Finance, it's our pleasure to provide convenient and affordable options for businesses as they seek to make a wise investment in equipment or technology. With any questions about survey drone leasing or survey drone financing, contact us at your convenience.
Drone Specific Financing Programs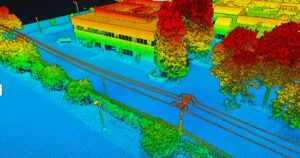 Harnessing the Power of Drone LiDAR for Land Surveying: Insights with Harrison Knoll with Harrison Knoll, CEO of Rock Robotic…