How to Improve collection processes and increase receivable turnover
All businesses have had collection issues, and even more so in the B2B space. Most B2B businesses are extending terms to customers. In other words, they are providing a product or service and giving the customers time to pay them. This time frame can be anywhere from a few days to several months.

Offer alternative payment options
What does a business do when the customer does not pay them? Some businesses do nothing others call customers and reach out with alternate options such as paying by credit card. When a customer pays with a credit card they are given one month to pay the bill and the business pays the processing fees for a credit card. This means when a business accepts credit cards on past due to companies they are effectively giving them one more month to pay and incurring the cost associated with this.
Implementing a compliant credit card surcharging solution allows businesses to extend terms to customers without incurring the fee associated with it.
Tighten up a credit policy
Customers who do not pay are a function of who you are extending terms to. Make sure you have parameters for businesses you are extending terms to. Many businesses make the mistake of extending terms for large transactions because they want to earn the business, the problem is that these large transactions can be detrimental to a company if they do not get paid on time.
Offering a compliant credit card surcharging solution allows businesses to extend terms without carrying the cost or risk of not getting paid. The business gets paid the total amount upfront and the customer has 30 days to pay the credit card bill.
Pay by credit card link in invoices
Most B2B businesses avoid accepting credit cards because the transaction fees have a huge impact on their bottom line. When you have large transaction amounts and low-profit margins paying credit card fees can eliminate all your profits. When businesses set up a compliant surcharging solution they are actually paying zero cost to process credit cards because the customer is covering the fees for the credit card.  This means that businesses pay less to process a credit card than they would process an ACH or wire transaction.
By implementing a compliant credit card surcharging solution the business can advertise accepting credit cards on large transactions without hurting their bottom line. When they send out invoices they can include a link to pay by credit card. This link gives customers options to easily pay the invoice and in many times pay it before its due. In turn, improving receivable turnover.
Can I just accept credit cards and charge customers more?
In order to pass on the fee to customers, you need to make sure you are following all compliance requirements set by the card brands. You cannot simply just add a fee. If you do not follow all the rules set by the card brands you run the risk of being terminated by them for accepting credit cards and/or fined.
Instantly Improve profit margins and stop paying expensive fees to accept credit card. Our surcharging solution passes on the fee to the consumer and you pay 0% in processing fees to accept credit cards. Some State Restrictions*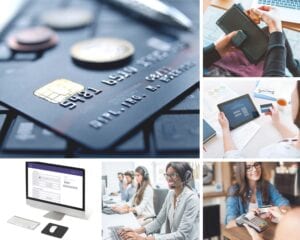 100% compliant surcharging solution allows businesses to accept credit cards for 0% while offering customers a no-fee option of debit…
Learn More
Free Merchant Processing Fee Savings Analysis Let's see how much we can save your business in merchant processing fees. We…
Learn More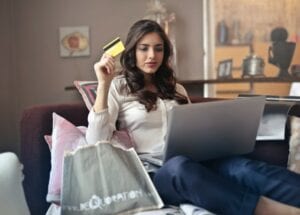 The Rules Businesses Must Follow in order to pass on the fee for credit card to the customer. In this…
Read More